A Romanian man admitted Thursday to conspiring to engage in wire fraud and selling unregistered securities linked to Bitclub Network, a cryptocurrency mining Ponzi...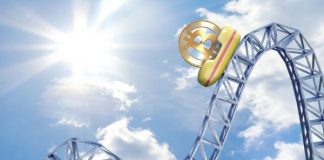 During the late '90s, Silicon Valley venture capitalists and New York City investment bankers used phrases such as "monetizing eyeballs," "stickiness," and "B2C" to...
U N E   2 0 1 8 NYC Real Estate + Lifestyle NewsWelcome to NYC real estate lifestyle news, a bi-monthly newsletter focusing on outliers and market...
This is the most non partisan writing in The New York Times since Trump saga...
As our bodies are becoming network nodes and our lives are being increasingly augmented by...
After a five days delay, today in the UK Parliament MPs are deciding whether they...
But popular protests show potential for democratic renewal Graphic detail DEMOCRACY IS in retreat, according to the latest edition of the Democracy Index from our sister...