The Baneasa Mall. The largest investment in Bucharest made by the companies of the businessman Puiu Popoviciu on 221 hectares owned by the University...
Real Estate has continuously been an element of attraction for foreign direct investment and one of the five vectors since the beginning of the...
In this special hotel story, the owners talk about acquiring and taking the responsibility of managing and converting a very nice and elegant town...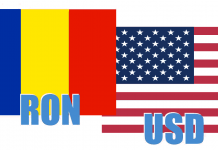 Before performing a technical analysis on Romanian leu, it is beneficial to look at the...
Retina Communications, founded by Romanian entrepreneur Silvian Centiu, was awarded the title of "2020 Martech...
UK: The UK Government placed the City of London under "high level" Tier Two restrictions,...
But popular protests show potential for democratic renewal Graphic detail DEMOCRACY IS in retreat, according to the latest edition of the Democracy Index from our sister...