Removing a century of treatments reveals the iconic painting anew. https://youtu.be/0sX1lnSy5Pc One of MoMA's most iconic paintings went missing for decades before it was first hung...
According to the Hurun Global Rich List 2020 released earlier this weel, the world has minted 346 new billionaires since 2019. The annual ranking of global...
Team Forest is growing! With the reopening of Forest restaurant, Chef Michael Passarelli joins the Ioana Hotels family. Born in Calabria, Italy, after graduating he decided to work...
A long - very long, overdue action by Israel in Syria. This red-lune should had...
UK: The UK Government placed the City of London under "high level" Tier Two restrictions,...
The boat was barely seaworthy and heavily overloaded with men and equipment. For seven days...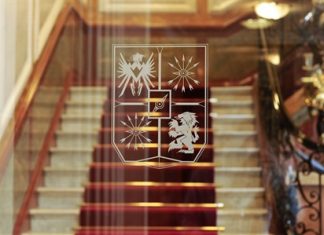 Economist insights: In the United States, the mid-term elections are drawing near and inflation is decelerating, in the eurozone the ECB maintains its course...