Removing a century of treatments reveals the iconic painting anew. https://youtu.be/0sX1lnSy5Pc One of MoMA's most iconic paintings went missing for decades before it was first hung...
Kathryn Minshew, cofounder and CEO of the career advice and job listings site The Muse, hadn't been looking to hire a head of marketing in...
I. Background Sweden's financial supervisory authority ("SFSA") recently fined Swedbank AB a record 4 billion Swedish kronor (approximately $386 million) for deficiencies in its anti-money...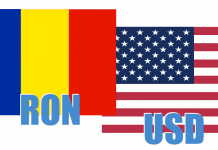 Before performing a technical analysis on Romanian leu, it is beneficial to look at the...
Retina Communications, founded by Romanian entrepreneur Silvian Centiu, was awarded the title of "2020 Martech...
This is the most non partisan writing in The New York Times since Trump saga...
Our economic and financial analysis of the week's events (p.2)  In China, annual GDP growth slowed from 6.2% to 6.0% in Q3, despite the...