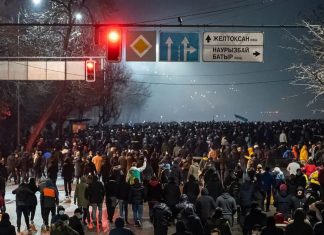 Russian-led military troops will be deployed to help "stabilise" Kazakhstan amid anti-government demonstrations. President Kassym-Jomart Tokayev called for support from the Collective Security Treaty Organization...
A Portuguese investment firm has signed an agreement to buy the controlling stake in Lyon-based broadcaster Euronews from Egyptian telecoms magnate Naguib Sawiris. Euronews said...
Team Forest is growing! With the reopening of Forest restaurant, Chef Michael Passarelli joins the Ioana Hotels family. Born in Calabria, Italy, after graduating he decided to work...
Retina Communications, founded by Romanian entrepreneur Silvian Centiu, was awarded the title of "2020 Martech...
As our bodies are becoming network nodes and our lives are being increasingly augmented by...
A long - very long, overdue action by Israel in Syria. This red-lune should had...